Fifteen years ago, we followed a dream on our Missouri farm to become a boutique Missouri Winery. Now that dream is poised to continue. It all starts with a great glass of wine.
---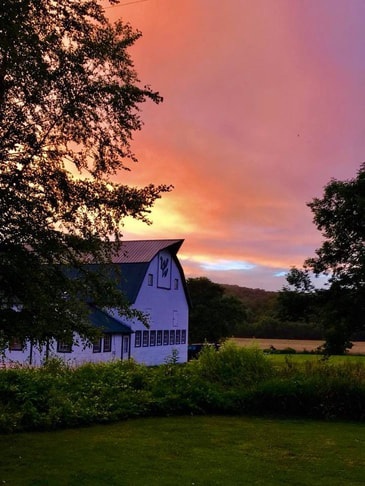 The Tradition Continues. . . The Future has Arrived
Tom Kalb started working in the wine business at age 14, at a small winery in his home town of Lake Geneva, Wisconsin. He scrubbed tanks and stocked shelves. Laura Neese had a family farm in the middle of Missouri Wine Country. A beautiful valley with a home that is welcoming and historic. It was a natural fit to create a boutique Missouri winery that offered a haven of upscale sophistication with down home comfort. So, old farm buildings were given new life as a stylish tasting room and gallery,
a
quaint outside pavilion with awesome acoustics for live music, and a top quality wine production facility. Friends helped and eventually became employees. Julia Baker is one of those, and she is now our Managing Partner. She's a local woman, incorporating hometown pride as she moves Wenwood toward a wonderful future that honors both tradition and innovation. We love our eclectic community of wonderful fans, friends, wine drinkers, music lovers. Please come see us! Once you visit, you're part of our family.
Oh, and one other thing - we make
fantastic wine
.
---
What's Happening at Wenwood
UPCOMING EVENTS: