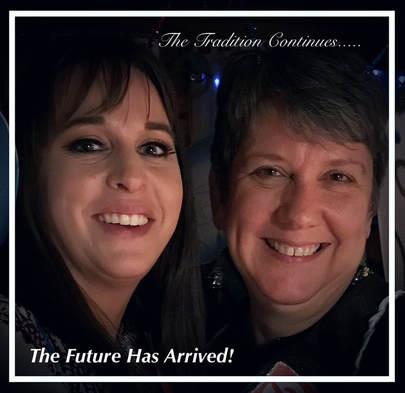 Oh, so much is happening on Wenwood Farm. 2018 is going to be a wonderful year, as we re-launch the winery with favorite traditions, friendly new faces, and a renewed zeal for the Missouri wine industry!
Many of you know me, Laura. I'm one of the original owners of Wenwood Farm Winery, and Wenwood Farm has been in my family for generations. I am so excited to introduce our newest face, partner Julia Baker. Julia will be doing most of what I've done in the past, giving me a much needed respite. Her plans are to eventually become a full owner in the winery. She'll be the day to day face of Wenwood, along with the winemaker, Tom Kalb, as Wenwood moves into the future. I'll be a bit more behind the scenes, staying in touch through my new fun blog and social media. But don't worry, I'll for sure be around for festivals and events - I won't miss all the fun.
There are many other things in the works for here on the Farm, so stay tuned to the blog,
Facebook
, and
emails
for updates. Just a couple hints..... Summer Music Saturday Nights are back! There is Organic Farming with Meadowlark Farms in our near future! The new Summer Kitchen Bistro is opening for events this summer! New wines and new vintages of old favorites! Stay tuned.....