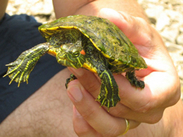 EARTH'S CLASSROOM
An Environmental Learning Center
Rosebud, Missouri 573-437-7628
www.EarthsClassroom.org
Co-founders Bill & Jody Miles offer an outstanding educational experience for young and old. For anyone interested in the unique environmental features that central Missouri has to offer, Earth's Classroom has a program for you. Call to set up a time to visit the center, see the green practices they have in place, and be sure to become a member and donate generously to this great facility. All proceeds from the sale of the
Wenwood Harvest Home Fest
tasting glasses go to support Earth's Classroom, so come on out to the festival to enjoy great home brew and homemade wine, while supporting EC as an added bonus. And best of all, watch the progress of our beautiful native prairie grass and wildflower restoration project, done by Earth's Classroom.
---
---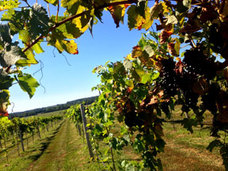 GASCONY VINEYARDS
First Certified Organic Vineyard in Missouri
Gasconade County, Missouri

Gascony Vineyards, in the Missouri Ozark Highlands - the first vineyard in Missouri to become Certified Organic. It was deemed impossible, which made owners Trish Hohn & Tim Ley determined. Starting with ideal terroir, followed up by intensive site preparation, hours of methodology study, and plain hard work, they made a sustainable dream come true. Now, in partnership with Wenwood Farm Winery, that dream bore fruit as "Tawny" After Dinner Wine, a testament to the possibilities of organic viticulture, and a toast to the future.
---
---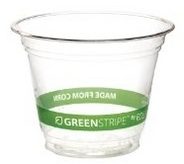 GREEN PRACTICES AT WENWOOD
At Wenwood, we employ environmental practices such as using compostable cups, offering refillable water bottles, and earth-friendly tableware. It's good to feel good when we have fun.
---