At Wenwood, we produce an wonderfully diverse selection of wines, from full bodied dry to delicate sweet. We are very proud to offer our full time selections, along with four seasonal, limited release favorites.

---
Wenwood Seasonal Wines

Current/Upcoming Seasonal Wine:
Happy Camper: It's a sure sign of spring when Happy Camper comes out to play! Kissed with just a touch of fresh Missouri honey for a creamy sweetness, as natural as the first wildflowers the season. Let's create a buzz!!
RELEASE:
Redbud Festival
, Saturday, April 15
$15
---
Wenwood Wines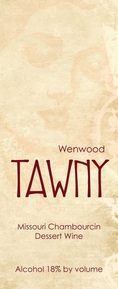 Tawny
Elegant and refined, our red after dinner wine is reminiscent of the days of drawing rooms and cigars. Tawny offers a rich, mellow sweetness and hints of exotic fire to warm the palate.

$35
---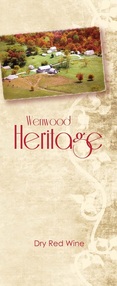 Heritage
Black cherry, brisk tannins, and a hint of spice. Robust now, or cellar for a deeper, richer flavor.

$25

---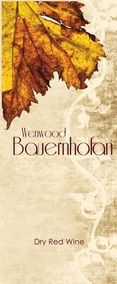 Bauernhofan

A rich, down to earth red blend of full fruit character perfectly balancing a light body and fresh acidity. Try it with pizza, a hearty bowl of stew, or a big, juicy burger straight off the grill. It's the ultimate comfort food wine.

$16
---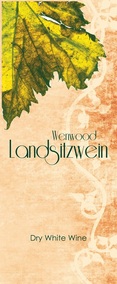 Landsitzwein

A lingering white blend that speaks of luscious tropical nights with a feisty citrus sunrise. Deliciously pairs with fresh lemon chicken, delicate white fish or salad with vinaigrette and bleu cheese.

CONCORDANCE GOLD MEDAL WINNER

$16
---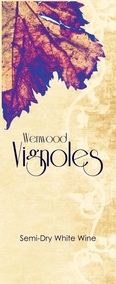 Vignoles

Teasingly tropical, fresh and almost dry, dropping hints of pineapple and apricot. The perfect partner for spicy sushi, wine-marinated fruit salad or curry chicken kabobs.

$15


---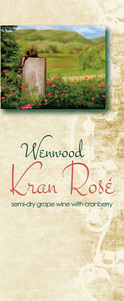 Kran Rose'

A semi-dry white grape wine is transformed into a lovely rose' treat with a hint of cranberry. A must with spicy Asian cuisine, perfect on a hot summer night, or just right with turkey and stuffing.

Silver Medal Winner

$12.50
---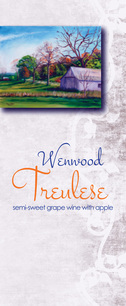 Treulese

A luscious, semi-sweet German style white, with rich pineapple and fall fruit notes that dance across your palate. You'll love it with spicy bratwurst and mustard, crisp apple salad, or sharp cheddar.

GOLD MEDAL WINNER

$12.50
---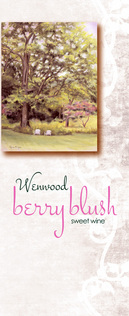 Berry Blush

Fresh as the first strawberry of the season, this beautiful sweet wine is springtime in a glass.

Silver Medal Winner

$12.50
---
Silver Dick

Named after the historic Congressman Richard P. "Silver Dick" Bland. Wenwood's town of Bland, Missouri is named after Silver Dick, and our luscious Silver Dick White is so good, it's the only wine bold enough to call itself Bland...

$11.35
---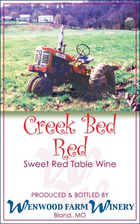 Creek Bed Red

Sweet, red and sassy, this is the perfect Missouri red - both the wine and the tractor!

Silver Medal Winner

$11.35
---